The Recognized Space Picture (RSP) Display study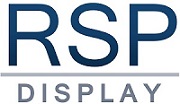 The Recognized Space Picture (RSP) Display study was a common endeavour of EDA and EU SatCen for the benefit of Member States (MS). It started in July 2015 with a duration of 16 months and aimed to develop a common understanding for an RSP Display:
focusing on visualization aspects;
proposing a draft Operational Concept (OpsCon); and
analysing external interfaces and interoperability aspects.
The RSP can be considered as a continuous representative service providing the presentation of:
Detection, recognition, localization, orbital tracking, classification (space surveillance) of artificial space objects.
Identification, technical analysis of space objects of interest (space reconnaissance).
Ground and space threats assessment on space related activities, services and operations (threats assessment).
Recognition, display and analysis of environmental phenomena (space weather), supported by a multi-layered multimedia information architecture.
The study followed four phases:
Phase I: Analysis of high-level requirements for an RSP Display;
Phase II: Definition of scenarios and development of mock-ups;
Phase III: Proposal of Operational Concept applicable to an RSP Display system; and
Phase IV: Assessment of interoperability elements.
EDA SSA Project Team with its participating MS supported the study by providing feedback and guidelines in a regular basis.
The main outcome resulted from this study was a common understanding on what and how information could be displayed by an RSP information system at Operational HQ level. In particular, the study:
supported the refinement and validation of governmental/defence requirements on SSA.
recommended how to display information in different functional views.
proposed a draft OpsCon document with guidelines from MS.
identified interactions with external entities, which are analysed from an interoperability perspective.
provided mock-ups for visualization purposes.