Preparation for the establishment of a European SST Service provision function (PASS)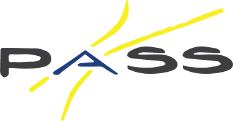 The PASS project was a Horizon 2020 Coordination and Support Action (Grant Agreement No. 634943) managed by the EU Satellite Centre and controlled by Member States. It started on 1 September 2014 and lasted 28 months.
PASS ensured the transition of SatCen SSA activities from the general studies conducted under SPA and STEP towards the Centre's contribution to the setup of a European SST service provision function. It has identified the necessary functional elements, security provisions and interfaces with relevant SST actors, supported by the development of a pilot SST service provision function.